GET YOUR FREE MOVING QUOTE NOW!
MOVING COMPANY SURREY BC
Nearly a decade of professional experience brought our Surrey moving company this far, but is that all there is to it?
Definitely not. The backbone of our moving company Surrey had always been the amazingly talented and dedicated team that stuck with us for all these years. Growing in quality and quantity each day, our movers Surrey BC are properly trained and passionate about what they do.
There are basically some very important things you need to know about our commercial and home moving services.
Professional experience since 2012 that helped us grow into a reputed moving company Surrey

Customizable moving experiences for anyone and everyone

Flexible dates and times that fit your schedules

Cheap moving truck rental Surrey with trucks of all sizes and capacities

Assistance in packing, loading, unloading, unpacking and assembling; whichever ways you need
Most of the Surrey moving companies around here do not stop to think how families and businesses moving from one place to another impacts nature. Being a responsible moving truck rental service, we always pay close attention to whom and what we affect in the process.
Our convenient moving trucks Surrey come with adequate room and load capacity so that the use of Styrofoam and other non-eco-friendly materials will be minimal.

Our Surrey-based moving company is honestly passionate about eco-friendly moving services, which is why we use reusable storage boxes.
Moving is never easy. Here at Aris Moving Company Surrey, our commitment is to provide Canadians with honest and upfront quotes at reasonable prices. Above all, we are committed to providing you with excellent moving service.
The 5 pillars of the foundation of our moving company are Customer Service, Training, Honesty, Accountability, and Charity. We've made an impact in the moving industry with our honesty and transparency. Come see why we are rated the best movers in BC.
As a Surrey moving company, Aris has been one of the most trusted movers and has been nominated as the best moving service across BC for local movers! Our Moving Services guaranteed damage-free transportation, easy booking systems, and convenient operative locations. We have moving trucks for premium Moving Services in Vancouver, Burnaby, and Surrey.
We started small – Yes we did! Emerging as a leader among other Surrey moving companies feels extra special because we have had it all; hardships, struggles, ups and downs.
We are loved – Check Google reviews and you will know! Our moving services Surrey have helped not only thousands of families, but also business owners. Take their word for it, because they know us better.
All-inclusive packages – Be it assembling, disassembling, packing, unpacking, moving, loading, or unloading; we got you covered on any of these services.
We are all about quality – It is no secret that both commercial and residential moving services are done by us are of the best quality, but we are also a really cheap moving truck rental in Surrey. If you are looking for a budget moving truck, you can get that here! If you are looking for many heavy-duty moving services for much larger purposes, you can get that here too. You name it, we have it!
We Always Deliver More Than Expected Explore Our Moving Services
No more wasting time and money on lousy and expensive moving companies Surrey, because our experts will make the entire experience hassle-free and otherworldly for you. One simple call to our moving truck rental will be all you need, as we are pros at arriving quickly on call. Here at Aris Movers Surrey BC, your moving needs will be met accurately and on time.
Affordable Prices
Our fair pricing methods rival our closest competitors without sacrificing the quality of our moving services. We also offer flexible booking and payment options that are fit for your finances.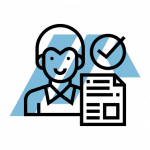 Experienced Movers
Our highly experienced moving company in Surrey provide customers with peace of mind when they display their know-how and tricks of the moving services trade.
Premium Customer Care
Our friendly staff are dedicated to helping all of our customers with their moving services in every detail of our move, leaving no stone unturned.
We Got You Covered
When you plan your move with us, we guarantee the safety of your goods and property. In any case that your goods are damaged, never worry as we got your covered and insured 100%.
Just fill out the free quote form and we'll be glad to assist you within the day.
For any urgent requests, you can email us at arismovingbc@gmail.com