Residential
Moving

Services
At Aris Moving Corporation, we move you, not just your boxes. We understand that no two moves are exactly the same, which is why we offer a range of residential moving services to suit your needs. From partial to full residential services. We'll work with you to create a customized solution that works for you. Whether you just need a hand with loading and unloading, or need help with packing up your whole home, or just want to purchase moving supplies, Aris Moving Corporation is ready to help.
Residential Movers
At Aris Moving Corporation, our goal is to make your residential moving experience as stress-free as possible for you. We help you plan the day ahead of time so when it's time to get moving, everything runs smoothly. We can even help you locate storage facilities in case you might need extra space, our customers really do love us! See for yourself—we've got a 4.7-star rating on Google!
Aris Moving Corporation is locally owned and operated. We live and work in the communities we serve, so you can think of us as your neighbors. We know the area well, so we'll always find the best route to get you into your new home as quickly as possible. All of our movers are trained and certified as well as WCB covered, which means you can rest assured that your belongings are in good hands.
Residential Moving
Moving to a new house is never easy, regardless of how far or close your new destination is. Just in case you were wondering what to do with all the stuff that you have to bring along; Aris Moving Company Surrey is here to remind you not to stress out.
There are already enough things to worry about if you are moving. A residential moving company that takes care of everything related to assembling, packing, loading and unloading your belongings is just what you need.
Moving Truck Rental Surrey
Some people spend a decent amount of time deciding what to bring. Some need help packing their belongings in an effective way. No matter what you want from us, our movers Surrey are ready to make it assist you. There are different ways a residential moving company can approach their clients, and here at Aris, we pick the method that works best for you.
We are really special amongst Surrey moving companies because we can customize the residential moving service to fit your requirement and budget.
There are a few main ethics that we work by,
Our residential movers Surrey always keep track of numbers. You will not lose anything, we can guarantee that.

Any damage that happens due to misconduct on our part will be compensated.

You can trust our residential moving company to use the ideal moving trucks Surrey to get the job done.

A customer support desk is always open if you have inquiries, complaints, or requests about our residential moving service.
Most Surrey moving companies end up mixing up or damaging your belongings so badly that you will have to start a whole new mission getting them right again! This is not the case with our residential moving company.
The logistics involved in an office move is usually a lot more complicated than when moving a home. In addition to the size of the move, the importance of having each department perfectly reorganized to its desired state, the value of the documents, and the respect of deadlines is crucial in order not to disrupt the company's activity. At Aris Moving Company, we understand how important an office move is for a company. This is why everything will be arranged so that  at 9:00 am on Monday, every employee can start the day as if it were any other Monday.
We draft customized estimates based on the information you provide us, then follow up with an onsite consultation to give you a more detailed quote. This keeps your move as cost-efficient as possible.

We are happy to answer any questions that you may have between the consultation and your moving day. We also have a selection of detailed resources to help you get ready for your move.

We treat your valuables with great care, ensuring that everything will arrive safely at your destination.

We provide free wardrobes and picture cartons, for your move.

We care about the environment and our community. By choosing Aris Moving Corporation for your move, you can be confident that you're minimizing the environmental impact of your move, whilst making a positive change in your community.
An enforced Idle Free truck policy.

Cardboard recycling program

Plastic recycling program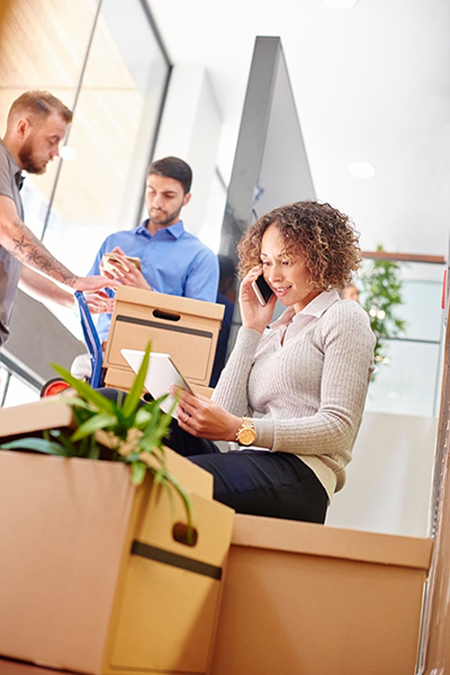 First of all, a residential moving service must not force its clients to make decisions. Here at Aris Moving Company Surrey, you are given the freedom to choose when and at what time of the day exactly you need the move to be done.
Our flexibility as a residential moving company allows you to discuss any issues with us openly so that our movers Surrey can do their best to work a way around that.
Consider us family too, because we know how hard it is to move from one place to another. Our residential movers Surrey will go above and beyond to take as much responsibility as they can to free you from the burden of moving everything around.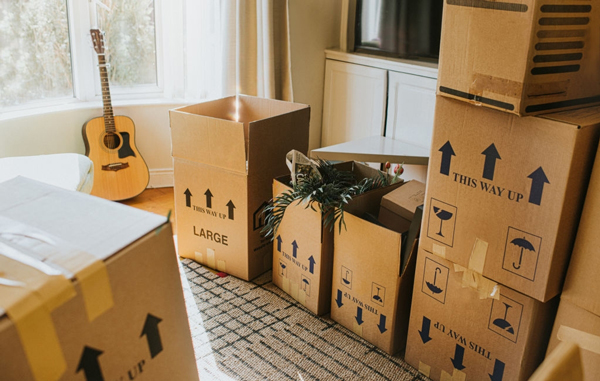 It is just not worth it if your Residential moving service costs more than you can handle. With Aris, you will get the best moving trucks in Surrey along with an expert service; all for very affordable rates. Why we stand out as a moving company in Surrey is mainly because of our reasonable pricing. Especially when it comes to a residential moving service, you need to make sure you are going for the most affordable choice.
Just fill out the free quote form and we'll be glad to assist you within the day.
For any urgent requests, you can email us at arismovingbc@gmail.com