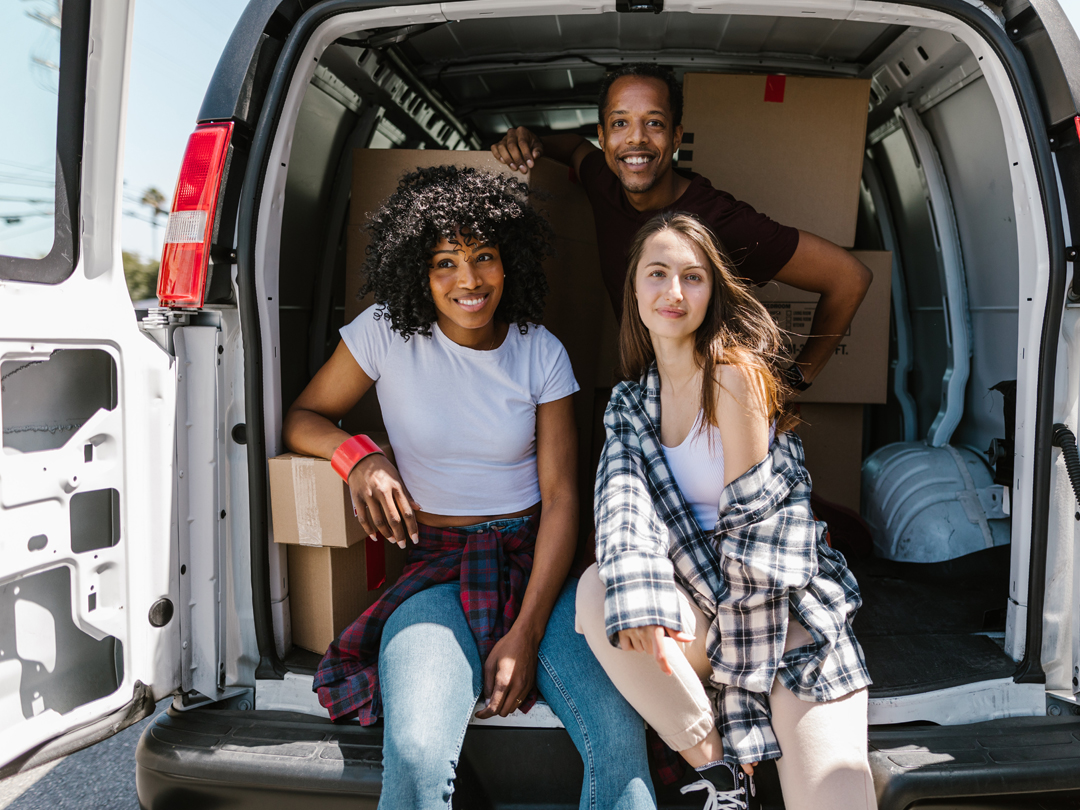 Calculation of moving costs depends on multiple factors, but it does make a significant impact on the cost of your move. Because the more difficult the move is, the more manpower you need to get the work done. However, the following are a few key factors that local moving companies consider when pricing a move.
Are you moving out of an apartment complex? If so, what is the distance between your apartment and the elevator? How far is it from the elevator to the loading zone?

Are you moving out of a house? If so, how many floors does it have? How many bedrooms are you moving?

What sort of furniture and equipment are you trying to move? Because the larger and heavier they are, the more people you need to carefully maneuver them.
Why Is It Important To Pick The Right Number Of Movers?
With our years of experience, we have very well understood the importance of picking the right number of movers. Because if you have booked only about two movers for a move that might take over 6 hours, chances are that things are going to get a lot more complicated.
This is because movers play a key role in any move, so they can directly affect the time taken for your move and as well as the cost of it. This is exactly why it is important to consider the number of movers required for a smooth move.
What Does "minimum Time" Mean For Moving Costs?
The minimum time is what movers consider when quoting a base price for their services. For instance, if your movers estimate a minimum duration of 4 hours for the move, then regardless of whether the job is done in less than 4 hours, the movers would charge the price quoted for the said 4 hours.
Our Moving Rates
Our moving services start at a base rate of $125 per hour - for one truck and two men

Every additional mover is charged at $45 hours per hour

The fuel and packing supplies are charged at 7% of your total cost

In addition to this, the good and services tax would round up to 5% of your total cost

Moving boxes are offered at ZERO cost. However, the delivery cost of the supplies will have to be incurred by the clients
Estimated Manpower
One Bedroom - Estimated 3 to 5 hours job that requires 2 to 3 movers

Two Bedrooms - Estimated 4 to 7 hours job that requires 2 to 3 movers

Three Bedrooms - Estimated 6 to 8 hours job that requires 3 to 4 movers

Four Bedrooms - Estimated 7 to 9 hours job that requires 4 to 5 movers

Five Bedrooms - Estimated 7 to 10 hours job that requires 5 to 6 movers

Six Bedrooms- Estimated 9 to 12 hours job that requires 6 to 7 movers
At Aris, we offer a 5% discount on bookings made 10 days in advance. So if you have a move coming up on your schedule, make sure to ring us up ASAP.
Transportation Fees – The transport fee makes a huge difference when summing up the cost of moving. This fee factors in the distance of the move, the number of movers required, and the duration of the move.
Size of the move – If your belongings are larger in number or size, chances are that your move would cost quite a bit more. Because the more things you have to move, the more manpower is required to complete the move. Also the long distance moves are comparatively high in costs. 
Packing – If your movers are doing the packing for you, that is an additional cost you need to bear.
Additional Services – If you are signing up for other miscellaneous services such as unpacking and assembling your furniture, these may affect your cost as well.
Storage Services – For any intermediary storage services sought through your mover, you will have to pay depending on the storage space used and the duration for which it was stored
Day of the Move – If you have planned to move on a day with higher demand, such as a weekend, this can hike up your moving costs as well. 
Liability and Valuation Coverage – If you are hiring the services of a local moving company for small moves around Surrey area, you might have to set up your liability coverage. This needs to be factored into your moving expenses as well.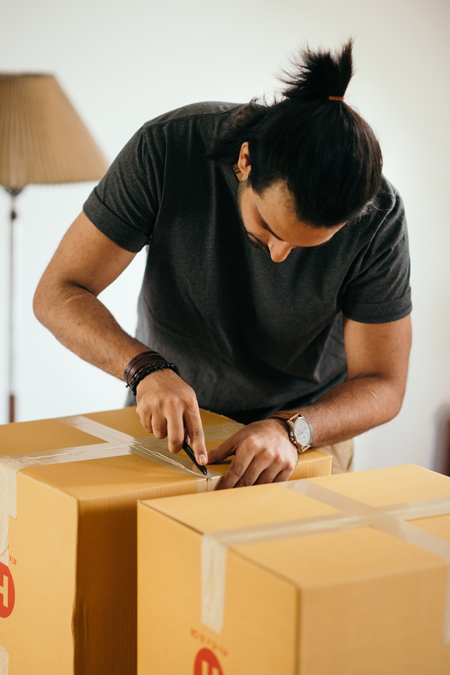 What is the cost of moving?
As pointed out, the cost of moving depends on a variety of factors. However, a move should cost you about $1000 on average, but if it is a long-distance move it will cost you about $4890.
What does it cost to purchase liability coverage?
If you hire an interstate mover, they will be legally required to provide full value protection or released value protection for you. Released value protection is the most basic type of coverage and hence is included in your moving cost. But if you are looking to upgrade your coverage, you should purchase full value protection – in which the mover is required to replace or reimburse you for any damages and losses made during the move.
Can moving costs be reduced?
Yes. If you have made any donations before or after the move, make sure to keep records. Because donations made to charities are susceptible to tax deductions.
Is my moving expense tax-deductible if I moved for work?
Yes, your moving expenses will be tax-deductible. Check on the IRS regulations to see whether you qualify for the said deduction.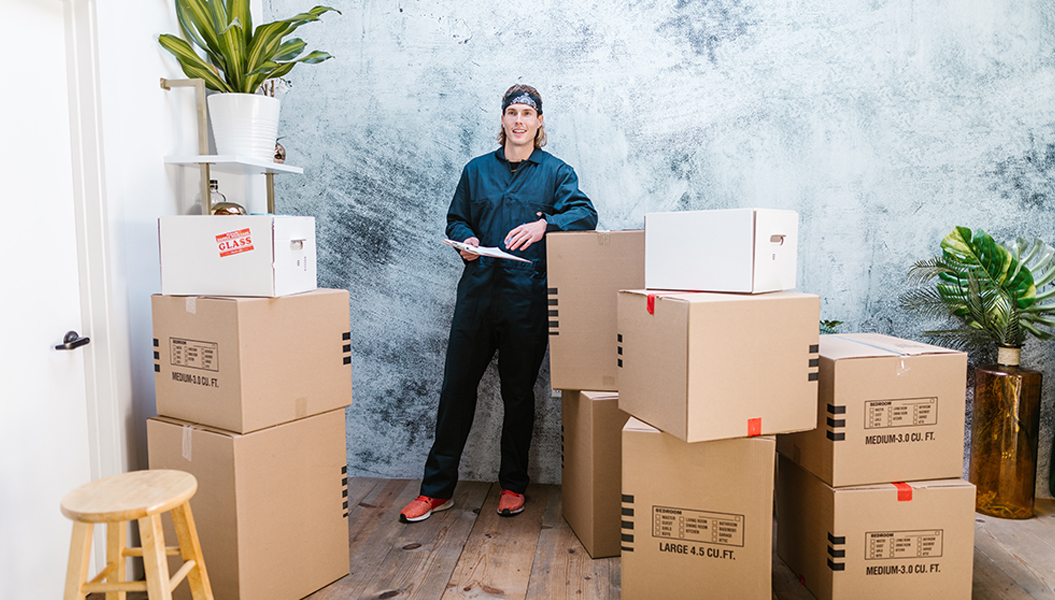 Sort out your belongings and get rid of what you do not need. Do not try to move all the garbage to your new space.

Hire our moving truck and ready to do the moving yourself and ask for less movers. It will make things way easier and also will help you save hundreds of dollars.

Call your friends and family to help you out with the move. But make sure that they are people who can carry around boxes and furniture with you.

Get your moving supplies from local stores. Ask for our free moving boxes and we also do packaging. 

Opt for a portable moving container rather than paying exorbitant amounts for moving companies to do the job for you.

Keep an eye out for discounts. For instance, Aris moving company offers 5% discounts when you book 10 days in advance.

Do the packing yourself. Because hiring the movers to do the packing as well will be an additional cost piling up on your finances.

Schedule your move for an inexpensive day. Choose midweeks over weekends, because the demand for movers is much lower then. So you will be able to sort out a better price.

Check with different options in our quotations. Look into the option that is most cost-effective and go ahead with them.

Save your moving receipts. Because moving expenses are considered to be tax-deductible if you have donated something to charities before moving.