If you have junk piled up around your home or office space, contact us ASAP! Because we offer professional junk removal Surrey services for those in need. So, you no longer have to take time off your busy schedules to deal with junk when all you need to do is make an appointment with our team.
As a professional in Surrey, our crew handles all types of junk removal.
We Make Furniture Removal
Our crew has multiple years of experience in junk removal Surrey services, therefore, they are renowned to do an exceptional job wherever they go. So with our team, you do not have to worry about remnants of furniture lying around or people doing more harm than good on your property. Because our furniture removal services are of high quality, so you will witness nothing but the best.
What Do Junk Removal Services Include
To put it in simple words, our junk removal Surrey services include us collecting and moving things that you have discarded. If possible, we even go to the extent of recycling the junk that meets the standards. We come equipped with all the tools and equipment required to do a thorough job at junk removal, so you will have nothing to worry about.
Why Should You Hire Aris Moving
When it comes to getting rid of junk, you need to make sure that you do it effectively without polluting the environment in the process. For this, you need to know where to take the junk collected and how to dispose of it. This is why hiring a professional junk removal Surrey company is important because we know how to dispose of them the right way. Therefore, if you have junk or unwanted furniture lying around on your property, do hire professional removal services.
What Type Of Junk Do We Deal With
As a leading junk removal Surrey, this is a question that we often come across on a daily basis. To put it in simple terms, we deal with all kinds of junk removal.
Household belongings such as mattresses, books, and clothes

Furniture, both residential and commercial

Electronic items such as televisions, fans, and VCRs

Electric appliances such as freezers, refrigerators, and stoves

Green waste such as trees, weeds, grass, and food waste
More often than not, junk removers have set prices for single-item removals. For example, getting a discarded mattress removed might cost you about $100 on average. The more items are added to the list, your price per item removed might decrease since the common overheads remain the same. Hence, getting a reliable removal service in Surrey to take away and/or recycle your junk might be the most cost-effective.
As a reputed moving company Surrey, sustainability is something we prioritize. Hence, we make sure that we recycle anything that is reusable for other purposes. These recyclable items are directed towards licensed recycling facilities that do the needful – thereby, making sure that we promote the sustainability of the environment we live in.
Mattresses and box springs

Papers, magazines, and books

Scrap metal

Cardboard

Electrical appliances

Paints

Reusable plastic

Glass bottles and containers

Tin cans

Green waste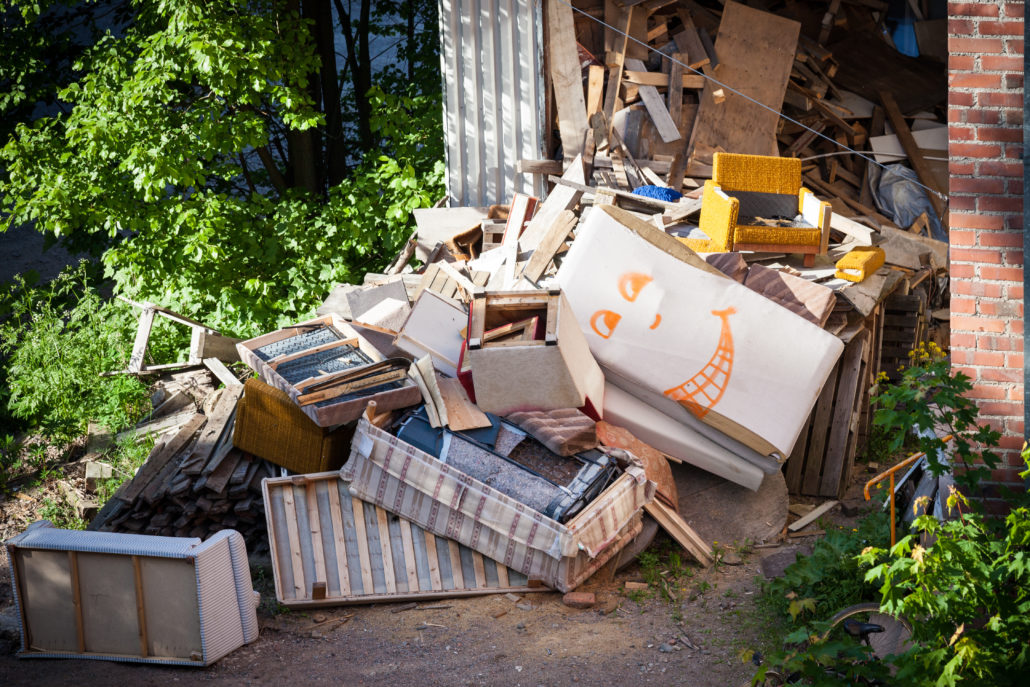 Our crew is extremely reliable and efficient

We are professional and customer-friendly

All of our services are priced at affordable moving deals

We are open all 7 days of the week

We offer recycling opportunities

Our services are thorough and methodical