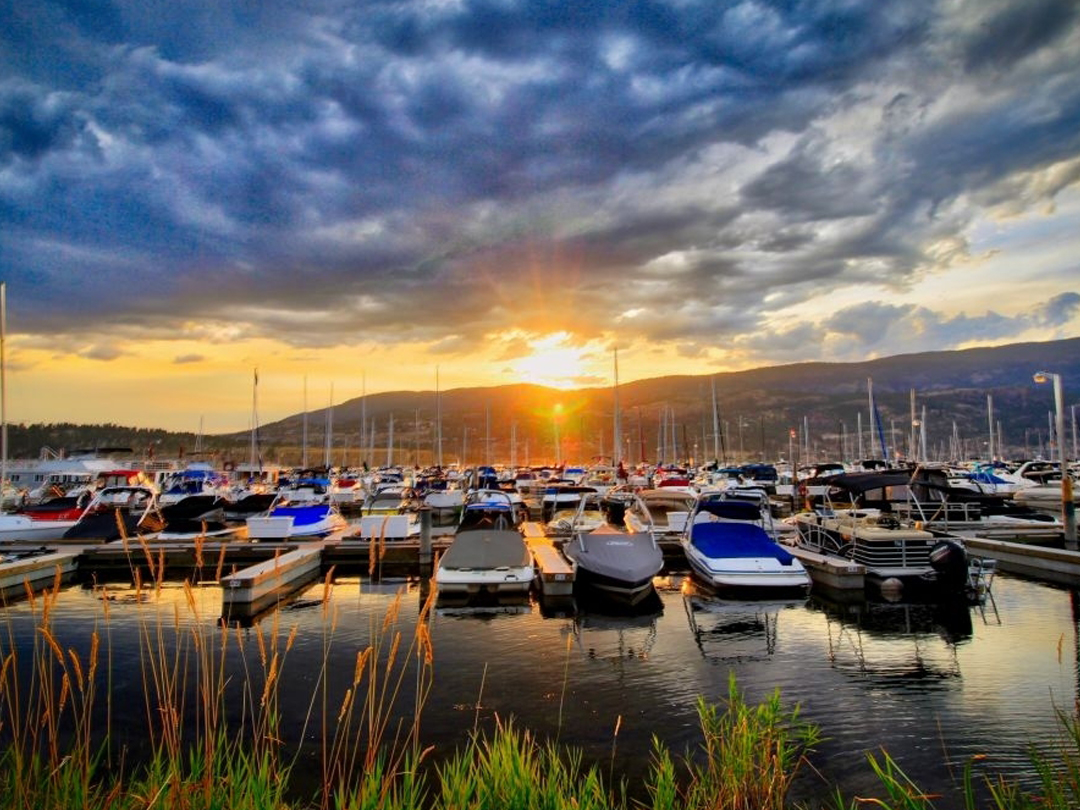 In general, moving is not an easy feat. But long distance moves are even more difficult because you have a lot of additional preparation and planning to get done. This is why we provide Vancouver to Kelowna movers who can help you with these typed of long-distance moving needs. From sorting out the logistics, packing, loading, to transportation, our well-trained moving team will do a fantastic job to make sure you experience a seamless move to Kelowna.
Reliable
Long Distance

Moving Company
As a professional moving company with years of experience tackling short-distance and long-distance moves, our packing and Kelowna moving services have been designed to provide the best care to our customers.
Starting from the white-glove moving techniques to the protective packaging methods we use, our movers to Kelowna will rely on the most up-to-date resources and equipment to make sure that your belongings are safely handled and delivered during the move. Based on the moving requirements, our clients have the privilege to choose which services they require, and based on that our team will put together a customized moving plan for them.
Professional
Movers

To Kelowna
We understand the value of your personal and commercial belongings, which is why we always go the extra mile to make certain that they will be safe and secure when moving from Vancouver to Kelowna. We will ensure that all your belongings are wrapped in protective moving blankets that could prevent any damage when being handled throughout the move.
Our best Kelowna movers can handle furniture and large-scale items, as our moving trucks to Kelowna are fully equipped with reliable moving straps to secure them for the move.
Irrespective of the purpose of your move, it is always better to be fully prepared when trying to tackle a long-distance move such as from Vancouver to Kelowna. Because there might be a noticeable difference between the two cities, especially when it comes to moving to Kelowna from the metropolitan areas.
Why Should
You

Move To Kelowna
You can definitely expect much cleaner and more organized environments, though you might also notice a decrease in the varying services and facilities you would have experienced in the metro cities.
Having made plans to move to Kelowna, you might already be aware that the region is popular for farmers and growers. After all, Canada records more than several hundred thousand of agricultural facilities; hence, such communities are not novel.
At the same time, municipalities like Kelowna are also renowned for being calmer and friendlier without the unnecessary noise and bustling you often find in urban cities. Either way, your move to Kelowna will be exciting for all these reasons.
As a professional moving company that provides moving to Kelowna as one of our major moving services, we are more than happy to lend a hand to you during your moving process. If you need any professional support to tackle the long-distance move or even the packing, do reach out to our team at Aris moving.
Moving from Vancouver to Kelowna covers a rough distance of about 400 kilometers. If the Trans Canada BC-5 and BC-97C highways are taken, this journey would take about 4 hours on average. However, despite the long distance, the move from Vancouver to Kelowna is quite straightforward since you will not be crossing provinces.
The Average
Cost Of

Moving To Kelowna
As professional Vancouver to Kelowna movers, we go above and beyond to ensure that our customers get the best value for money. Therefore, our premium quality Kelowna moving services are priced around $2500 – $4500 for a comprehensive move.
However, the exact price for your move might vary depending on factors such as the load to be moved, how far away the parking spot is from your doorstep, and the elevation to your place. But if you need a rough estimate to plan your move, do not hesitate to reach out to us.
Average Cost Of Moving An Apartment Studio
If you are looking to move your studio apartment, it would cost around $2500 on average.
Average Cost Of Moving 2 Bedrooms
If you are looking to move a 2 bedroom space, the approximate cost is around $2400-$3000.
Average Cost Of Moving 3 Bedrooms
If you are looking to move a 2 bedroom space, the approximate cost is around $3,500.
Average Cost Of Moving 4 Bedrooms
If you are looking to move a 4 bedroom space, it will cost you about $4,500 on average
Bedroom Furniture

Kitchen Utensils

Refrigerators

Clothes and Accessories
Books and Stationery

Gardening Tools and Equipment

Office Furniture

Office Equipment
I Got Another
Quotation

For Just $1,000
As a moving company for Kelowna that has tackled several hundreds of residential and commercial moves, we are used to seeing customers wonder whether our prices are too high. This usually happens when they are offered deals that actually sound too good to be true.
But here is the deal. These extremely low quotations for long-distance moves are not reliable. Because although they may lure you in by quoting a lower price, this price comes with a lot of restrictions.
For instance, $1000 might be the base price for a specific load of stuff and every additional unit might cost you something extra. And at the end of the move, although you were quoted just $1000, all the extra charges would triple or even quadruple the initially quoted cost.
But there are no hidden charges when it comes to Aris Moving, which has years of experience in providing moving services to Kelowna. What we quote is definitely what you will have to pay at the end of the move. No extra charges or surprise costs – guaranteed!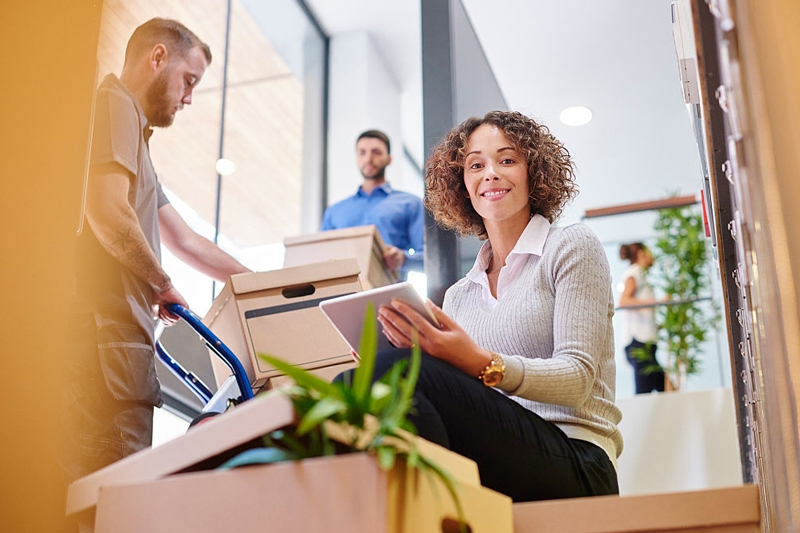 If you are on the lookout for a professional and reliable moving company for your Kelowna move, we should be an ideal candidate. Because not only do we provide premium services for long distance moves, but we do so at affordable rates. And we are certain that our customer testimonials and reviews will stand as proof of the value we deliver to our customers.
Moreover, we also provide on-demand quotations and consultation services at no cost. To add on to it, our moving services do not have any hidden charges. And it is a given that our expert team will always go the extra mile to ensure that you are provided with the best of services.   
It should also be noted that our moving services are not restricted to transportation. If need be, we also provide packing services at affordable rates. May it be for commercial purposes or residential purposes, we can tailor-make your Kelowna moving package to best fit your needs and requirements. You can also reach out to us for any kind of move-in or move-out cleaning and garage cleaning services.
Enjoy Your Moving Experience With The Best Movers
Comprehensive services for residential moves: irrespective of the distance

All-inclusive commercial moving and design services

Get your moving logistics handled by the experts

Premium-quality services from renowned movers

Environmentally sustainable work culture

On-demand packing, unpacking, loading, and unloading services

Services provided by a team of verified, licensed, and trained movers

Ensured safety with authorized policies and protocols in place
Commercial And Residential

Moving Services
Since our establishment, Aris Moving Company has tackled several hundreds of short-distance and long-distance moves over the years. These services were offered to a varying customer base comprising both commercial clients and homeowners. Owing to this experience and rapport, our Moving service to Kelowna is renowned to be some of the most highly sought-after in the area.
Hence, by opting to choose our Vancouver to Kelowna movers, you will be entitled to professional moving services to Kelowna from a team that has years of experience and expertise in the local moving industry. Moreover, as a company that is built on a customer-centric culture, we can guarantee you that your move will be smooth and seamless. So, with Aris moving, you will be in for a premium moving experience at affordable rates.
Therefore, if you have a move coming up on your calendar, do reach out to our team at Aris. Irrespective of whether it is a commercial move or a residential move, our movers will handle all the heavy-lifting and logistics for you.
If need be, you can also utilize our storage services until you are settled down at your new space. This is exactly why we are popular as a comprehensive moving services provider for Kelowna because our team can handle a move from start to end, until you are comfortable in your new space.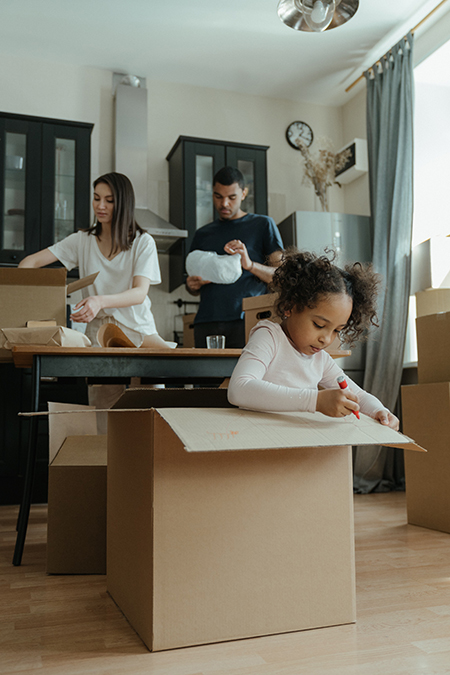 When it comes to residential moving, we understand how stressful it could be. After all, you need to pack up your entire home: and do so methodically, because you also have to efficiently unpack and settle down at your new place. This is where our expert movers come into play.
Because we offer all-inclusive residential moving services to Kelowna for homeowners who are looking to relocate. From handling the disassembling, packing, loading, and transportation – we do it all based on your requirements. If required, you could also opt for our storage services in case you need an intermediary storage location for all your belongings.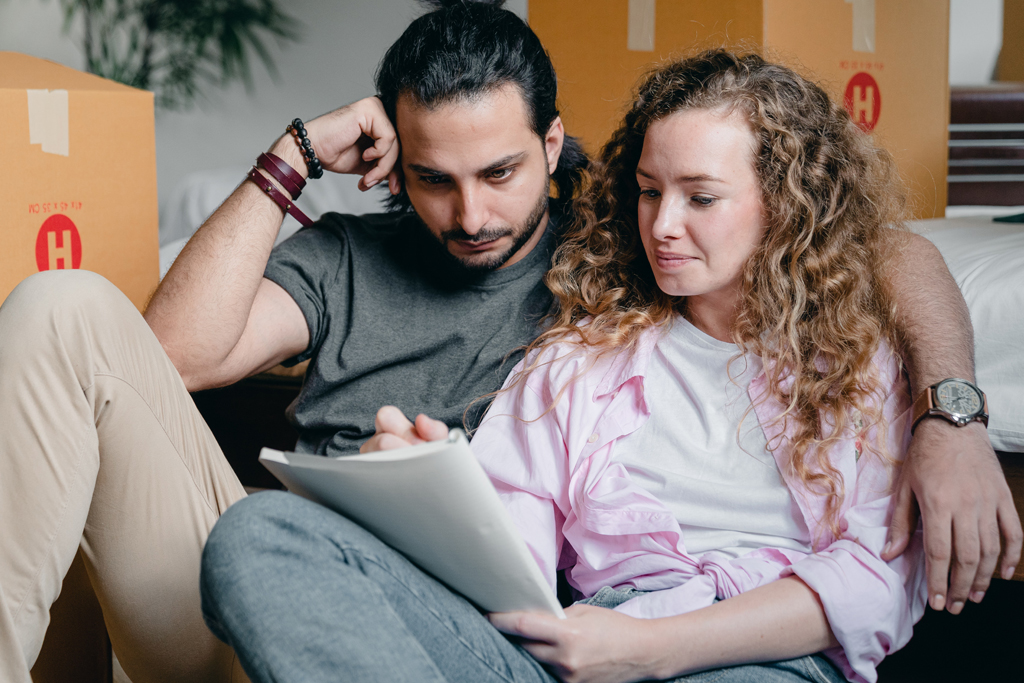 Our business is here to help you move your business! Yes, you heard that right! Our commercial moving services are a true lifesaver for businesses that are about to relocate because our best Kelowna movers can do all the hard work for you: more efficiently and effectively.
From office equipment, furniture, stationery items, to documentation, our team will handle them all with care and make sure that they are securely moved into your new space. If required, our moving experts can also help you out with designing your new office space to give it a better and professional look.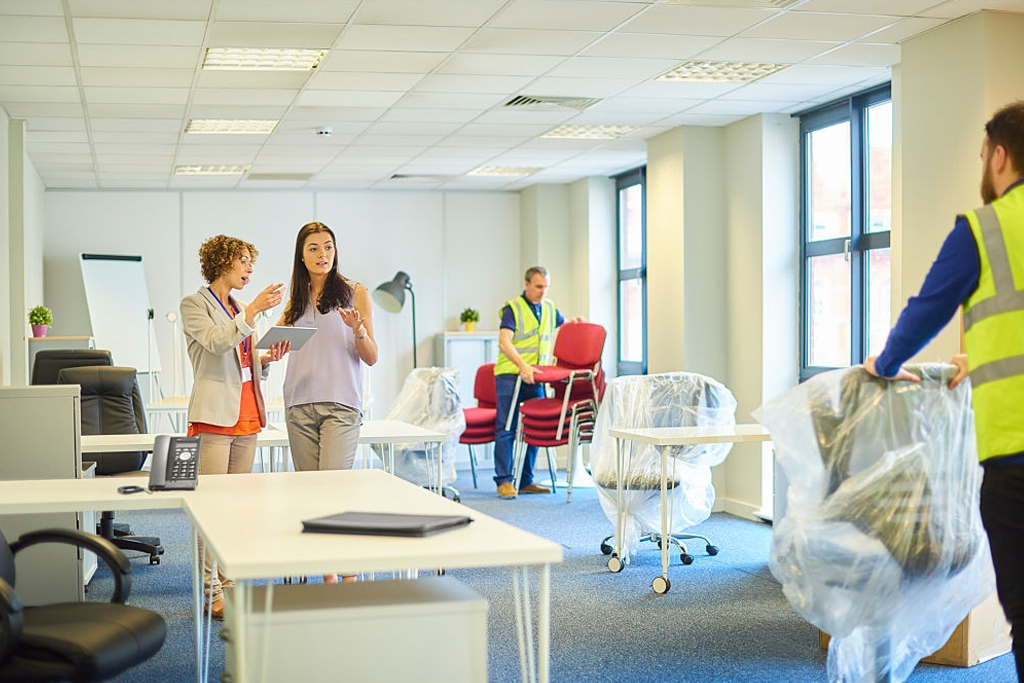 If you are looking for secure and reliable storage services, we can help you out with that as well. We provide affordable storage units that have been designed to withstand different climates to ensure the safety of your belongings.
Depending on the quantity and size of the belongings to be stored, our moving team can allocate a dedicated unit for you for both short-term and long-term use.
Professional
Packing

Services
Having been in the moving industry for several years, we understand how tedious packing can be.
This is why our team is prepared to undertake the careful and methodical packing of all your belongings to make sure that they can be safely moved to your new safe.
But more importantly, they will do so with the utmost care for all your belongings.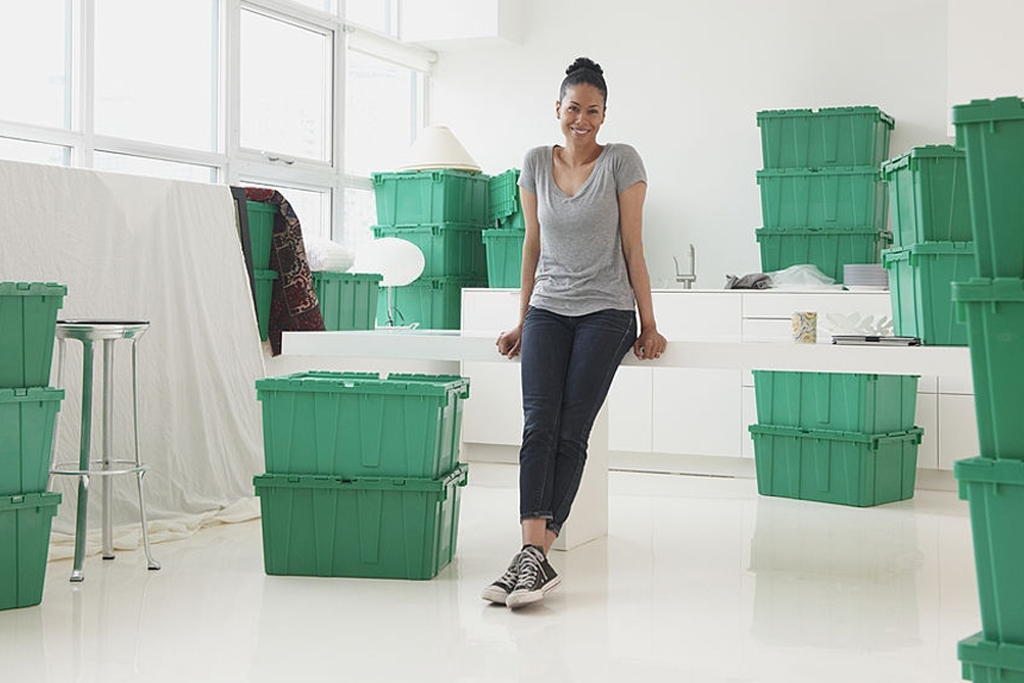 Taking Care Of
Fragile Items
Our Vancouver to Kelowna movers will also provide crating for any fragile items that you need to move. We can also provide additional plastic stretch wrap and blankets for your furniture to guarantee their safety during the move.
On the other hand, if you are looking to move just a few items and not an entire household or office, we can still help you out. Reach out to our team at Aris and discuss your moving plan so that we can come with a strategy that suits you best.
FREE MOVING BOXES
We are very well familiar with the moving boxes dilemma. This is why we also offer moving boxes and supplies for customers on-demand. Based on the number of moving boxes and sizes in which you require them, you can get them from our movers along with any other supplies you need.
ON-TIME PICK UP AND DELIVERY DATES
Long-distance moves come with a lot of change since you will be relocating to a new space that is out of your comfort zone. So to make the process much easier, our Vancouver to Kelowna movers are committed to doing most of the heavy work for you. Therefore, all you need to do is book an appointment with our crew, and they will be there on time as scheduled to make sure that your move goes on without a hitch.
WE HANDLE YOUR BELONGINGS WITH THE UTMOST CARE
Once we take over the responsibility of your belongings, we will always make sure that they are safely and securely delivered to your new space. From routine maintenance and safety checks for our moving trucks to responsibly loading and unloading the cargo, your belongings will be safe in the hands of our crew.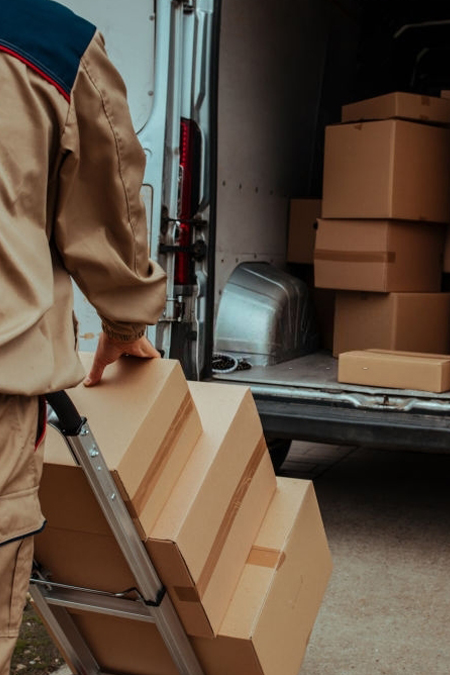 Vancouver To Kelowna Movers Include
As a professional long-distance moving company that is specialized in Vancouver to Kelowna moves, we take extra precautions to ensure that all your belongings are warranted. From safely packing and securing your belongings in our truck to maintaining a detailed inventory of everything that is loaded, our moving procedure is well-organized and structured. Hence, with Aris moving, you are certainly in for a comfortable moving experience to Kelowna.