There are few important things you cannot avoid in moving. Packing goods safely and neatly should be a high concern during your move. If it is a short-distance or a long-distance move, appropriate packaging can save both your time and money without getting any of your belongings damaged. As a professional moving company in Surrey in providing services around the locality of Vancouver, our moving company would like to share with you about 10 important things you cannot avoid in moving.
Important Things You Cannot Avoid In Moving
1. Moving Boxes
Boxes are the commonly used materials for the efficient packaging of goods. Get different sizes of boxes from small to large according to your requirement but remember to consider the weight loading into every box. As an example, if you are packing heavy goods like books, you can have a few additional small-sized boxes instead of packing all the books into a large box.
In addition to cardboard boxes, now you can also use plastic moving boxes for free which can benefit you by their re usability. We have designed environmentally friendly boxes for the customers who are looking for green moving so that they can return the boxes after the unpacking process is done.
2. Plastic Bubble Sheets
Packing breakable items is one of the most stressful jobs to do in moving. Bubble wraps are one of the cost-effective and reusable packing materials that you can use to make this work safer and easier. With its best qualities of securing and insulating goods from outer damages, bubble wraps are best used to pack electronic equipment, mirrors, glass items, fragile ornaments, paintings etc.
3. Box-sealing Tapes
There are a variety of tapes used for sealing your goods.
4. Tape Gun
Having a tape gun or a dispenser can help you to pack boxes easily and firmly.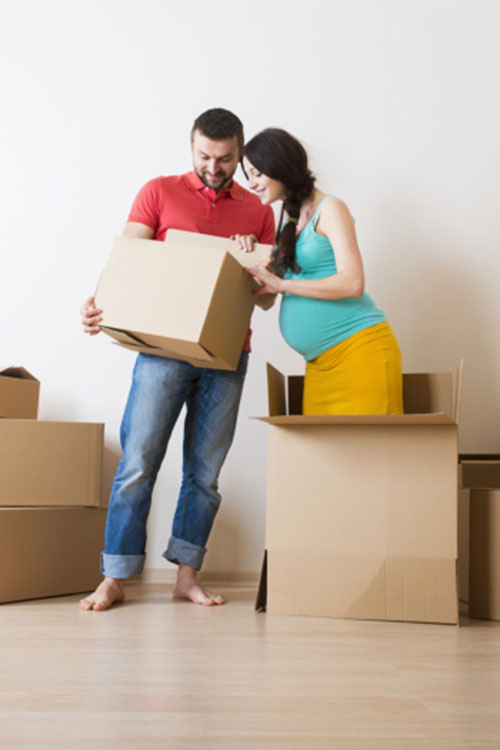 5. Plastic Wrap
Also called stretchy wraps can help you to pack heavy goods. With its quality of being resistant to tearing, plastic wraps are the best to wrap cushioned furniture, furniture having doors and drawers, huge rugs and also furniture which need to be safely transported when disassembled.
6. Newspapers Or Packing Papers
Packing papers free from ink print are available to buy for an affordable price. They can be used to wrap glasses, dishes, and many of your kitchen utensils and other fragile items. They can also be used as a space-filler in between two items to avoid them colliding together when transporting. You can also use newspapers if you prefer to save some money.
7. Moving Bags For The Mattresses
Protects your mattresses from dirt, dust, wetness etc. and secures their tidiness.
8. Furniture Padding
Furniture padding/moving blankets can assure the safety of all your heavy items throughout the journey.
9. Hand Carts
Also known as dollies, which can help you to move heavy objects without any back pain or injury. Moving a few heavy goods at once also helps you to enhance the efficiency of your move.
10. High-quality Marker Pens
Labeling all your goods according to rooms that you are planning to relocate is the best way to save your time and avoid getting stressed after the move. In doing so, use a waterproof, permanent marker with a few attractive colours.
Think Ahead
You should get all this things you cannot avoid in moving checked before you move. You can manage everything on your own, but why be stressed at the last minute of your move? Leave everything to us.
With years of expertise in providing all the services related to residential and commercial moving around Vancouver, our Moving Company Surrey will be there at your doorstep whenever you need it.
Wherever you planned to go, a short-distance moving or a long-distance moving like to Alberta, simply make a call to us. We can make your journey to a happy ending with optimal client satisfaction.