There is a high possibility that your moving day in Surrey to be stressful, and it will always be better to have an extra set of hands. Moving companies are there to make it convenient and smooth for you. So what to avoid in moving day? If you follow up on the tips mentioned afterwards, you can pick a suitable moving company in Surrey, and your moving process will be much more effective as well as hassle-free.
Do Not Keep The Boxes Empty Until The Moving Day
There can be many things to avoid in moving day, but packing is tops. Packing on the day of the move adds more time to the whole process and the moving company's estimated moving time. Your place is a little bit unorganized on a moving day, and it is unavoidable. Therefore, the chances of you running out of the essentials to pack is pretty much high. Even if the moving company offers you affordable moving rates, those extra boxes or bubble wraps will definitely be added to your bill.
The Larger The Box, The Lighter The Load
Selecting the perfect box for your belongings does not need much effort. All you need to do is do a quick research on what items should be packed and what sizes your boxes should come. It will avoid ending you up with over-packed and overweight boxes, on which the movers have to put extra effort. Another thing to avoid in moving day is more work. Do not forget to ask your moving company whether they are offering free moving boxes. A few ideal combinations of boxes and items can be listed as follows.
Small and heavy items (books, photo albums, office supplies, kitchen dishes etc.) in a 1.5 cube box.
Books, magazines, office supplies, and kitchen items in a 2 cube box.
Toys, kitchen items including pots and pans, and general household paraphernalia in a 3 cube box.
Toys, pots and pans, appliances, or small lampshades in a 4 cube box.
Pillows, linens, or seasonal clothing like coats and boots in a 5 cube box.
Large, lightweight items like bulky coats and garments, giant stuffed animals, comforters, or oversized pillows in a 6 cube box.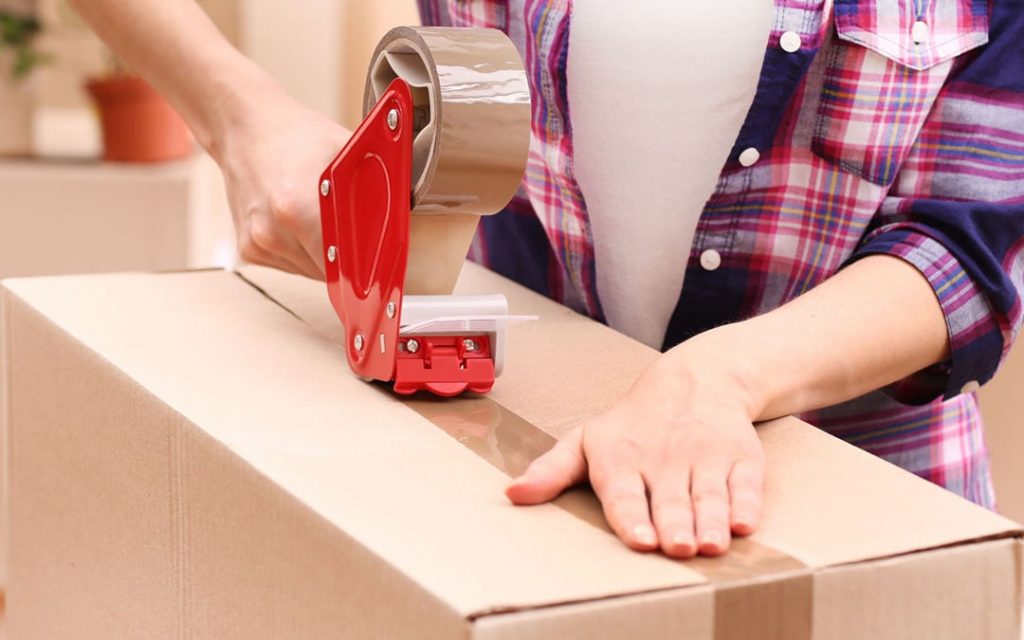 Labels Are Mandatory
Another thing to avoid in moving day is more mess. Labelling is another crucial thing to do to avoid any potential damages to your fragile items during transportation. It might seem not necessary, for you are aware of the contents of your boxes. However, it will be the hired movers who are handling all the boxes, not you. They should know what boxes should not be stacked and what includes fragile stuff or glassware.
You Are Not Paying Enough Attention To Bill Of Loading
At the end of your move, the moving company will offer you a contract to sign, which they call, The Bill of Loading. Like the majority of the people who consent to terms and conditions without reading them, you might also feel like skipping all the details. However, The Bill of Loading gives you a detailed breakdown of your move along with the company's rules and regulations and the final payment. Once carefully read, you will understand how the company operates, and the transactions will be smoother.
A Protection Plan Gives You A Peace Of Mind
Your belongings will be entitled to basic protection by any moving company, including the ones in Surrey, which compensate your damaged items based on the weight. Majority of the people pick up the default plan the company offers. However, not every valuable item is heavy and there is always a chance for an accident to occur, even in Surrey. Another thing to avoid in moving day is more worrying. Thus, a slight investigation on the company's protection plans and picking up an applicable one is always worthy. Your valuable possessions will be fully protected and you can sit back and relax all the way through the moving.
Let The Movers Do Their Job
Your directions and guidance are indeed required for the movers to successfully complete the task. But be cautious about the fine line between providing the necessary directions and micromanaging. Chances are high for micromanaging to affect your relationship with movers negatively, and sometimes, can drag the whole moving process. You may tell them where the items should be placed, indicate what to handle with care, and even offer them refreshments. A professional mover would carefully handle all the fragile/delicate items, stacked boxes and disassembled pieces, and all you want to do is be assured that your place will be ready by the end.
In A Nutshell...
Your moving day in Surrey can be a stress-free and well-organized one if you have properly followed the dos and don'ts. When your moving day finally arrives, all your items should be properly packed in labelled boxes that are not over-packed or overweight. Clear directions on what should be handled carefully and where to unload will make it more convenient for the movers. There is a reason behind hiring full-service movers at affordable moving rates. Your new home will await you at the end of the day and all you have to do is to sit back and enjoy the moving day.