Are you planning for a move? Looking for free moving boxes? Then better to get some office moving tips from one of the best moving companies in Surrey. Choosing the best quality boxes will assure the safety of your packed goods throughout the move.
Are Free Moving Boxes Available?
Yes. Any company which facilitates delivery services has plenty of cardboard boxes. Here are some of them.
Supermarkets
As big supermarkets sell items in larger quantities, it is possible to get free moving boxes. You can probably get them either early morning or late evening before the restocking process or recycling. It can vary from one supermarket to another.
Focus on boxes made to carry fragile and heavy items such as fruits, vegetables and liquor as they are strong enough to hold your residential properties. Carefully look whether these boxes are free from insects, holes or any other damages. When packing fragile items, follow packing rules accordingly. When it comes to commercial moving truck rental, follow the office moving tips appropriately.
Pound Stores
As pound/discount stores sell goods wholesale, you can get moving boxes for free with ease.
Liquor Stores And Local Groceries
As both the places have limited space, the owners will be happy to clear out the excess burden.
Pubs and Bars
You may get some extra alcohol boxes from here but probably not a large amount as restaurants and bars need them regularly for consumption.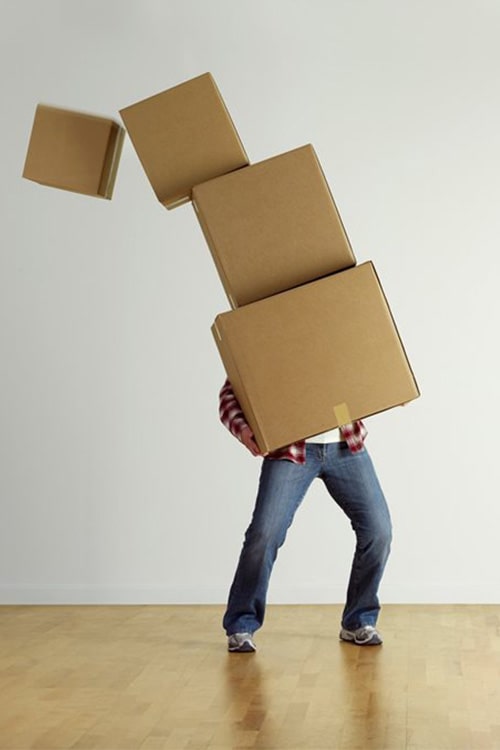 Coffee Houes and Cafe
Some popular coffee shops are deeply concerned with eco-friendly services. So if you want some free moving boxes, you can get them from coffee shops. These boxes are relatively smaller than regular boxes, so you can pack home decorations, smaller items there. Some famous coffee shops would like to receive non-branded items too. You can talk to these coffee shops before hiring a moving company in advance. So you can easily handover them the moving boxes that you used during your move for recycling.
Stationary Shops
Need to pack your books? The best option is to seek moving boxes from stationery shops. After furniture and electric appliances, books and other documents weigh the most. So use the proper techniques for book packing.
Printing Shops
Copier paper boxes are the best to load heavy goods with their ease of carrying and gripping and the availability to arrange goods in a stack neatly with its uniform size.
Recycle Stations
If your closest recycle station takes corrugated fiber boards, it is your chance to get them.
Educational Settings
Better to get free moving boxes from schools, universities, other institutions etc.if you are planning to move during spring or fall. These two seasons are when students are moving, so you can collect boxes that are kept away.
Drug Stores
Looking for boxes to pack your small items? Pharmacies have relatively smaller boxes which are perfect for packing jewellery, small ornaments, tools etc.
Hardware Stores And Retail Establishments
Better to seek moving boxes from hardware/DIY stores or department stores before restocking.
Where Can Get Used Cardboard Boxes?
Web Communities
There are several popular web communities available with free goods. So you can probably borrow second-hand boxes from those sites. But keep in mind that anything that you obtain for free is not rich in quality. Before deciding to get free moving boxes from a web community, remember to carefully examine whether they are free from any damages or bugs.
Social Media
There is nothing that you cannot buy through social media nowadays. Joining a social media group can help you with finding the best second-hand boxes for free.
Newly Moved Neighbours
Try to get boxes in good condition if possible.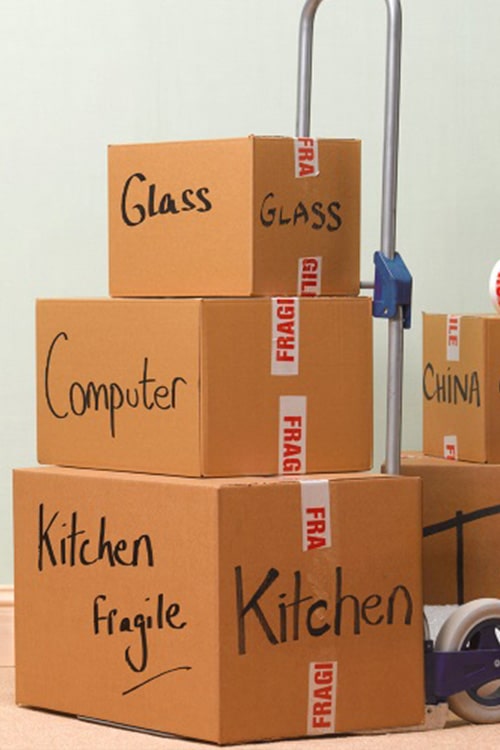 Websites Selling Second-hand Boxes For Shipping
Selecting the safest boxes for long-distance moving is a must. If you are still unable to find any of them, try purchasing used boxes for a cheaper price.
We Give You Free Moving Boxes At Aris Moving
Why put an extra burden on yourself on moving day? Just contact Aris Moving Surrey. We offer free moving boxes at your requirements. Our fully insured services with quality packing and removal materials will make your move a pleasant experience.
So why keep waiting? Contact our moving services in Surrey. Not only for residential moving, but we can also make your commercial move even better with our Abbotsford moving services. Feel free to seek our professional expertise with maximum client satisfaction.