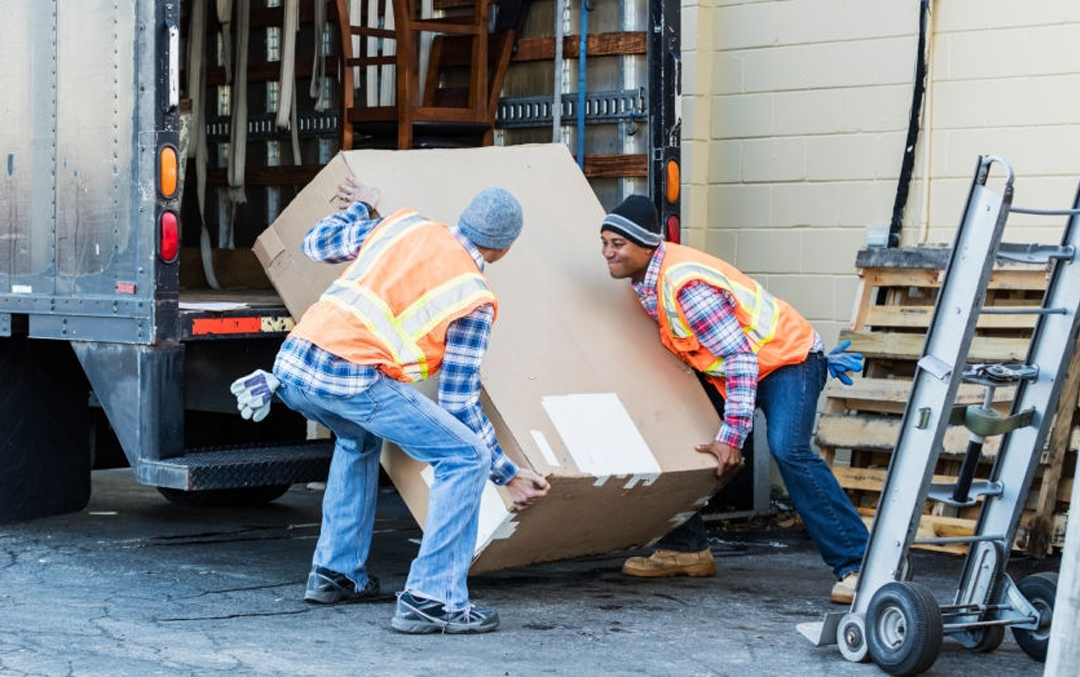 Surrey–Based

Furniture Delivery And Assembly Service
We here at Aris Moving offer you a trusted and professional furniture delivery service, which would save you much of the hassle and frustration of moving day.
Whether you are moving into a new house, a new office, or you simply need newly bought furniture to be delivered and assembled in the best of hands. We make sure that all your furniture delivery needs meet the highest standards through our moving company.
We offer both delivery and assembly services at affordable rates, alongside a set of qualified service persons to tend to your most valuable items. We have met the delivery demands of customers all over Surrey, to the commendation of many.
Why You Would Need Our Assistance In Moving Furniture
Have you ever had to return a furniture order due to damage that was done while it was being delivered? Or do you live in a space where it's difficult to move things around safely by yourself? Whether it's this or any other case where you feel anxious at the thought of moving furniture, we are here to save you the stress of such thoughts. Unprofessional furniture delivery would.
Cause dents or other damages to your valuables

Cause failure to deliver your goods on time

Cost you extra money to repair damages.
We, at our company, have proper resources and a same-day furniture delivery service, which would ensure safe and time-effective delivery to your doorstep.
Same Day Furniture Delivery At Your Doorstep
Yes, you read it right. What makes our company special is that currently, we are undertaking orders to deliver your furniture right at your doorstep, on the same day furniture delivery basis.
So by choosing us, you can avoid the frustration of living in an empty room after you move out your old furniture or move into a new space and have the luxury of feeling at home and cozy amidst your new furniture.
Moreover, our furniture assembly service would surely make matters much easier for you, alongside the furniture delivery service, as we will put together the items quickly and safely to avoid any additional burden on our customers' wallets.
Customized Furniture Assembly Service To Suit Your Requirements
Sometimes when dealing with your moving plans, it is inevitable to disassemble the furniture to fit into the moving requirements and reassemble them in the desired location.
We provide you with an exceptional furniture assembly service that complements our moving services. We offer furniture assembly for many reputed models of furniture, including IKEA, Costco and The Brick. We provide our services customized for the requirement of each individual client. So, whether you seek furniture delivery and furniture assembly for.
A newly purchased product

Old furniture that needs to be moved into a new location

The disassembly of furniture that you already have
Rest assured that we at Aris Moving are equipped with a team suited for all purposes.
Why Do Customers Seek Us To Deliver And Assemble Their Furniture?
Most of the large pieces of furniture such as those from IKEA need proper handling from service persons who are expert at such dealings, as there are many parts and joints which need to be assembled accurately.
If any mistake occurs while moving furniture and displacements occur during furniture assembly, it will cause considerable damage to the whole of the piece. What does one need to avoid such mishaps?
Experts who will get the job done right on the first try

Right tools for the specific requirements

Adoption of safety measures while putting together the furniture.
Our company would assuredly supply you with all such essentials as experienced movers, spacious moving trucks, and proper equipment that meets the needs at hand.
For A Cost-Effective And Efficient Furniture Delivery
Most of the time, large pieces of furniture such as beds, tables, dressers and cabinets need to be disassembled before securely placing them in the moving truck. Confused as to why it's necessary? It's because they are too bulky and delicate to be moved as a whole on their own.
Depending on the type of furniture delivery expected, the time taken to assemble or disassemble an item may vary from five minutes for a regular bed up to one hour for more complex items.
At Aris Moving, we highly value our customers' time and money, so if you wish to minimize the time and cost of moving, we advise you to disassemble furniture that you can before we arrive.
A newly purchased product

Old furniture that needs to be moved into a new location

The disassembly of furniture that you already have
Rest assured that we at Aris Moving are equipped with a team suited for all purposes.
On the other hand, if customers are aware that they have furniture that needs special attention when disassembling, we advise you to inform the moving team about such requirements so that they can arrive prepared with special tools designed for each individual purpose. In every way we thus strive to provide a unique, time-saving and secure furniture delivery experience for our customers.
Our moving services are widespread in all areas surrounding Surrey. Many customers buy their products from IKEA or Costco. So do we deliver furniture from these stores as well? Yes!
Each team that delivers furniture is accompanied by experienced installers, thus adding value in ensuring a methodical experience in using our services.
We are one of the most sought-after moving companies in Surrey for furniture delivery and assembly. We have been renowned as the best furniture movers since we offer the same-day furniture delivery service together with assembly services
So, suppose you are a person who is stressed out from bad experiences of furniture delivery. In that case,it's time to contact us for further details and make moving a favorable experience for you. We guarantee a cost-effective service provided at reasonable moving rates within a company that values customer service above all else!