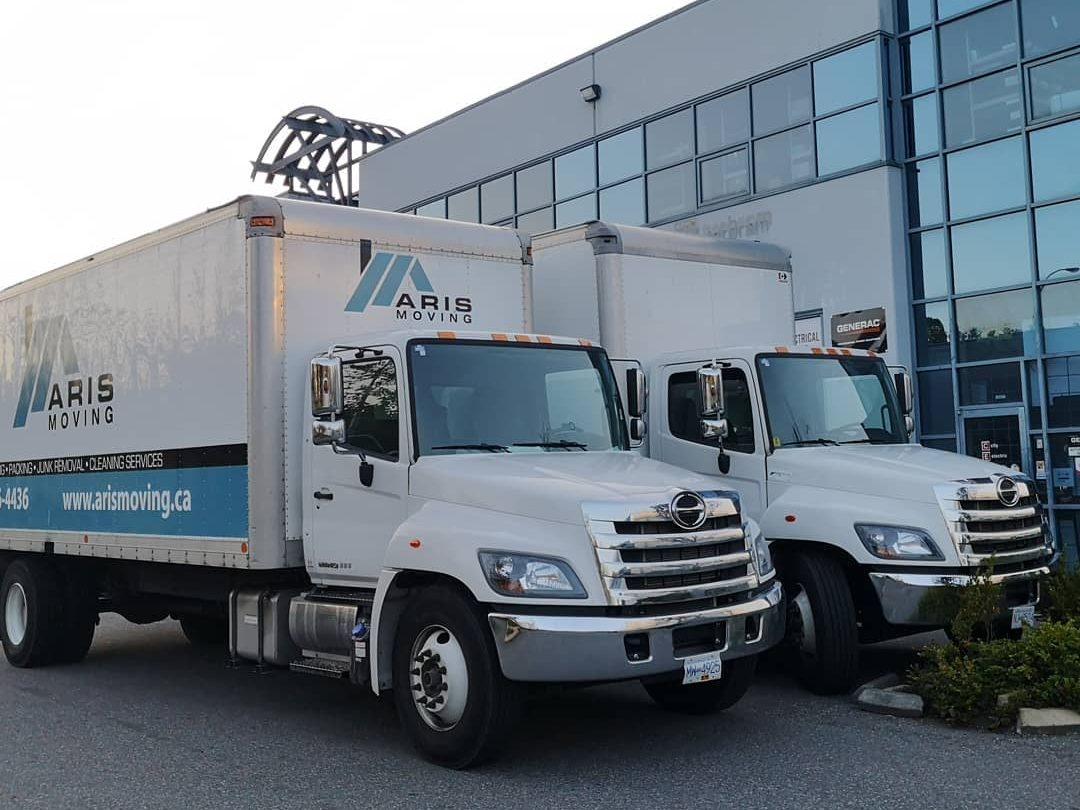 Time to make a commercial move? At Aris Moving and Storage, we have years of experience helping a wide variety of businesses move to a new location, both locally and in other areas. Whether you are looking to move your restaurant, retail store, or other commercial location, our skilled and experienced Surrey movers have the knowledge and resources to help you experience a stress-free transition.
Commercial Movers
Moving a house is one thing, but moving an entire office/commercial establishment often requires a heightened approach to the process. You need efficiency, effectiveness, and attention to detail, especially when handling furniture and technology.
The many details involved in a commercial move can be overwhelming. It takes a trained team of specialists to ensure that everything experiences a safe transition.
Our Surrey commercial movers have all the manpower and resources you need to experience a smooth, efficient move. With years of experience, we've perfected the moving process, from handling logistical details to how we pack your belongings. We're passionate about being able to provide an exceptional moving experience instead of a stressful one.
Cost-effective movers
Being one of the leading commercial moving companies in Surrey, we are quite proud of our team and their excellence. It is with utmost confidence that we say our commercial moving company offers the most affordable commercial moving costs in the area. They can vary depending on what and to where you need transportation. However, the commercial moving costs you receive here will truly be unbeatable.
Make sure your moving company Surrey is well-experienced in commercial moving services
Note down everything you need to move beforehand
Check whether the commercial moving trucks used are adequate for the purpose
Make sure your moving company Surrey is well-experienced in commercial moving services

Note down everything you need to move beforehand

Check whether the commercial moving trucks used are adequate for the purpose
How our moving services work
A transition is never easy, no matter how big or small it is. In commercial spaces, it all comes down to furniture, electronic equipment, technological equipment, décor, plants, and tools. You are the one to decide what stays and what goes if you are moving to new business location.
At Aris Moving Company, commercial moving services are fashioned in a way that prioritizes how you want things done. Our commercial moving company will plan and execute everything just the way you want.
We bring commercial moving trucks based on the scale of what needs to be transported

We always go that extra mile to schedule a date and time that you find convenient

You can discuss the commercial moving costs with our friendly staff anytime you need

Our moving company is equipped with heavy-duty dollies, hoisting straps, ramps and tool kits

With the help of the latest technology and strong manpower, you will be guaranteed a flawless moving experience
Nothing is more telling of the brilliance of commercial moving companies than customer reviews about them. We are blessed to have a supportive customer base that always appreciates our genuine interest in helping them move their businesses, offices and commercial spaces.
One of the key characteristics of Aris Moving and Storage Services is our commitment to customer service. This defines everything we do, from promptly answering calls to paying attention to every detail of the move. We understand that efficiency is crucial in moving an office. Our movers in Surrey will do their best to have you relocated as quickly as possible.
We provide the following kinds of assistance to offices / commercial establishments:
Packing up work spaces

Transporting all equipment and technology safely and with care

Unpacking and setting up in the new location
If you are looking for trustworthy services, don't hesitate to get in touch with Aris Moving and Storage. We serve Surrey, Vancouver, and the surrounding areas. You can expect prompt responses, open communication, reasonable rates, and the highest quality services.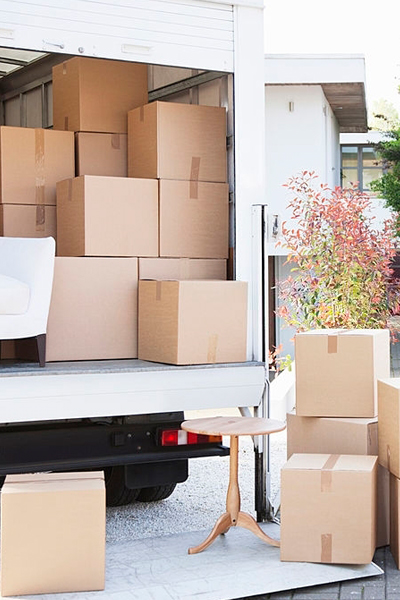 One of the most important yet often overlooked things about any commercial moving company is the method of assembling, disassembling, packing and unpacking. If your Surrey moving company fails to deliver the belongings safely, you better not hire them at all.
Aris is a trusted moving company that handles every little object with special care. Our professionals use bubble wrap, plastic wrap, storage boxes, paper and soft-cushioned material to protect everything. When we load our commercial moving trucks Surrey, we make sure that nothing gets damaged in the process.
Commercial moving in surrey
We take into consideration the tiniest details you give us, just how professional commercial moving companies should do. Logistics, packing details and numeric details will all be tracked down carefully so that you will not lose anything during or after completing the moving services Surrey.
As a reliable moving company in Surrey, we always put extra effort into gaining your trust. This is why Aris Moving Company can be counted on to complete any large moving project successfully. If you are looking for the best among all commercial moving companies Surrey, look no further than Aris Moving Corporation.
Just fill out the free quote form and we'll be glad to assist you within the day.
For any urgent requests, you can email us at arismovingbc@gmail.com