Greater Victoria of Vancouver Island is known as British Columbia's capital and a densely populated city. It consists of a metropolitan area known as Victoria City and the Western municipalities known as West Shore. The Diverse Nature of the two aforementioned areas gives a number of factors to consider when picking a place to reside between Victoria City and West Shore.
Transportation - Vancouver Vs Victoria
One of the most important factors that you need to look at before moving to victoria is transportation. When selecting Vancouver vs Victoria,  transportation play a key role. Living in Victoria gives many options to fulfil the transportation requirement. Apart from the well-constructed highways, pedestrian walks and bike lanes are also available for those who would love to enjoy evening walks. 
Public transportation can earn extra points, and even a car has not been identified as a necessity for the Victorian community. The city has remained spatially occupied with the oceans and has become a most popular destination for boat lovers.
However, for a family that would prefer to settle in West Shore, a vehicle seems like a mandatory belonging which sometimes can be extended up to several cars per family to cooperate with the daily trips to the city. 
With the increasing population commuting towards Vancouver vs Victoria, the government has already started expanding the infrastructure. Promising bus lanes and over-passes such as the newly built Mckenzie have made commuting much easier, saving a good 20 minutes each way.
Since the Galloping Goose hiking and biking trail stretches across the West Shore, many people have shifted to paddle their way back and forth to Victoria, providing a 30 km round trip. The path has rapidly become popular owing to the numerous added benefits it offers. 
The picturesque views lying on the way are mesmerizing enough to attract cyclists with promising health and well-being. The movements towards eco-friendly transportation modes have encouraged the authorities to increase the electronic vehicle charging points along with more bike lanes that will make transportation more convenient for the West Shore community. If you are thinking about moving to Victoria, as we said earlier, transportation is crucial.
Employment Opportunities
In the comparison of employment opportunities between Vancouver vs Victoria, Victoria has outranked Vancouver. 
Being the capital city of British Columbia and the seventh most popular city of Canada, Victoria is a well-known place for the vast range of blooming job opportunities influenced by the city's diverse economy. The metropolitan area of Greater Victoria has an over 85,000 population of which the majority has chosen to reside owing to the tremendous work opportunities the city has offered. Therefore, if you are looking for new employment opportunities by moving to Victoria, you will get a job more quickly in Victoria when comparing Vancouver vs Victoria
It hosts a larger number of commuters from all around the surrounding suburbs as well. The increased number of tourist arrivals has generated more employment opportunities along with the technology sector. 
For the community living in West Shore, the employment opportunities are available in Victoria, and the majority belong to Victoria City's commuters. Even though the residential area does not provide many options for finding a decent work opportunity, commuting to Victoria has become a hassle-free task with the improved transportation modes.
Cost Of Living And Lifestyle
It has always been a bit more expensive to reside in a metropolitan area or a suburb than in the countryside. A similar theory applies to Vancouver vs Victoria as well. 
Surrounded by luxurious and safe neighbourhoods, it has always cost a premium to reside in a decent place in Victoria. With the vast number of entertainment options, restaurants, pubs and shopping malls, residents can experience a lifestyle above that far beyond average. 
However, the living cost can vary depending on the diversifying neighborhoods on the West Shore. For instance, living in Bear Mountains, one of the luxurious neighborhoods on the West Shore, can be costly, which, on the other hand, can benefit you with a more sustainable community. If we are to choose from Vancouver vs Victoria, living in Vancouver does not give you as many options as Victoria does. Even the dine-in options available are quite limited to major restaurant and supermarket chains but not the local stores.
Properties - Vancouver Vs Victoria
Similar to the cost of living, the properties are also labelled for a higher price in Victoria. By December 2020, an average price of a house in Victoria City was $885,000. The lower number of available properties for sale induced pressure on prices. The value keeps appreciating over time which helps to consider owning a home in Victoria City as a proper investment. However, the conditions of a household that might come across in Victoria can be questionable. The majority of the houses are not newly constructed ones so that you might have to spend a larger maintenance cost.
In West Shore, one can find a house for an average price of $728,000, at an 18% lesser amount that has to be invested on a property in Victoria. However, despite the ongoing pandemic, the prices have increased around 13% over a year. Due to the number of reasons one can find to pick West shore as the residential area, the property prices will always be inflating. For a newly constructed home with more square feet, it will be beneficial to look in the West Shore.
Some More Influencing Factors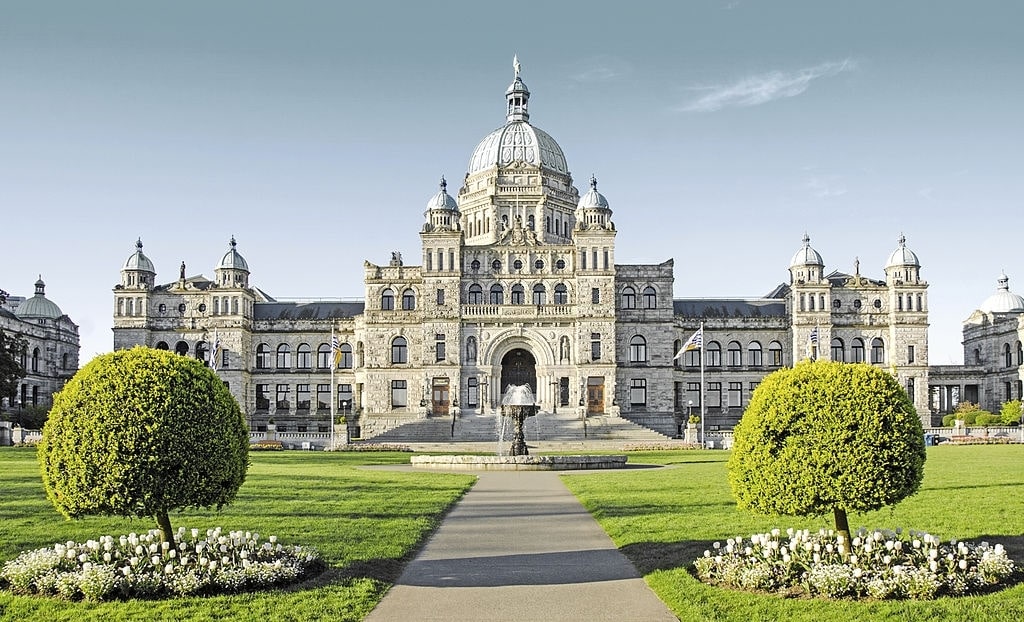 Apart from the uplifting lifestyle and employment benefits Victoria offers, one might choose to reside there since it claims the best climate in Canada. Even though the city is densely populated, the unique architecture influenced by the British colony settled in 1843, still stands alone. On the other hand, the West Shore is more connected with nature with picturesque landscapes that have won many hearts. In a short distance, it is possible to reach three major lakes in Vancouver Island, Mount Wells and Goldstream Provincial Park, providing an ideal surrounding to a nature lover.
Both being great places to reside, living in the city of Victoria and West Shore gives you distinguished experiences. However, what matters the most when selecting from Vancouver vs Victoria is which area suits the lifestyle and what opportunities lie ahead are. If you are looking forward to moving to Victoria, there is a special package from Aris Moving. Feel free to contact us for more information.