Why should you move to Alberta?
Being one of the most expensive cities on the planet, Vancouver, British Columbia has achieved its place by surpassing famous cities like New York and San Francisco. Even though it is Victoria, which is the remarkable capital within the province, Vancouver has become the focal point in British Columbia.
However, with rising housing costs in British Columbia, many people have decided to shift to suburbs and suffer for hours in a traffic jam while traveling to the cities daily. Many households and young working people often deal with this matter.
This issue led people to move to Alberta, the province in the neighborhood of British Columbia. There are several favorable factors for making this choice. First of all, it accommodates for a better living cost with excellent job opportunities and a rational and sensible real estate market.
What Are The Advantages You Can Experience In Making This Decision?
You might wonder what positive effects that you can gain if you decide to move to Alberta from British Columbia. Let's find them out.
Better Employment Opportunities
When it comes to the petroleum industry, there is a significant rate of unemployment within that sector. Don't be panicked if you have no intention of being employed in the oil industry. There is an increasing labor market in Alberta provided by enormous organizations in the center of operations within the province.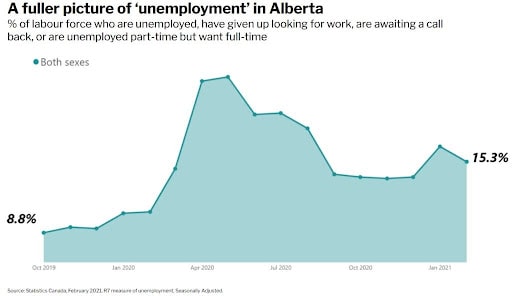 Best Known For Its Cleanliness
According to Forbes and Mercer Global Financial, Calgary in Alberta was named as the world's cleanest city in both 2007 and 2014 years respectively. The eco-friendly initiatives implemented in Calgary enhance its beauty even more.
Outstanding initiatives on waste management, clean air, better sanitation and last but not the least, preserving better water hygiene make the value of the city the highest. If you are looking for a healthier life on your next move, your move to Alberta can be the best decision you made.
Relatively Lower Living Cost
You literally can live up to the same living standard that you had in British Columbia with relatively less living expense if you decide to live in Alberta. When it comes to leisure, rent, groceries, restaurant prices and several more, Alberta's cost of living is cheaper than in British Columbia.
No Provincial Sales Taxes (PST)
When it comes to sales taxes, unlike in British Columbia, of which its residents have to pay seven percent on provincial sales taxes with a total of twelve percent sales tax, Alberta does not appoint PST and the residents only have to pay the five percent of the national goods and services tax (GST).
Lower Real Estate Market
Most of the young employers decide to leave British Columbia because of its highly cost-competitive real estate market. When compared with Vancouver, the average housing cost in Calgary can be affordable for them. It only costs less than half of Vancouver's house price. Move to Alberta can save a lot!
More Freedom With More Living Space
If you love to enjoy freedom with more space on your property, moving to Alberta is a good choice. Most of the residents living here are enjoying a living space in between 1,000-1,500 square feet. So for those who are looking for a better quality of living with their family, moving to Alberta can make that dream come true.
Parks And Recreation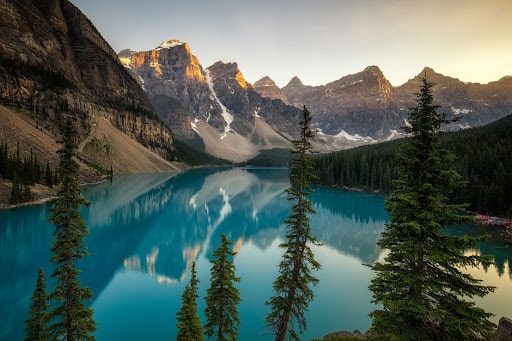 For nature lovers, Alberta is the best place. Icefields Parkway, joining Lake Louise with Banff and Jasper national parks, provides the best spots for hiking and golfing during summer and skiing in winter. You can also enjoy numerous other outdoor activities such as biking, running, enjoying the wildlife, fishing, boating and many more in Alberta.
Better Summer And Winter
Alberta has more sunshine compared with British Columbia and creates favorable weather conditions to live in. Also, the decent snowfall during the winter makes a better condition for anyone willing to settle down here.
Moving Expenses
Soon after deciding to move to Alberta from British Columbia, all you want is to check on the moving expenses. Moving costs to Alberta can differ from one person to another because of several reasons;
size of your moving items;
whether if it is a last-minute move or not;
number of moving people and their belongings;
whether you are hiring professionals for packaging and unpacking;
how far you are moving;
whether you are moving any fragile items or items that need to handle with extra care;
your apartment-style; and many more.
Here Are The Most Favored Cities Among The Albertans
Calgary
Calgary is a city in Alberta with Western roots. Despite not being the province's capital, it is the province's most populous metropolis and is recognized as its focal point by most people. Calgary is a modern city well-known for its annual Calgary Stampede event. The city is also a big economic center with many multinational corporations headquartered here. Notable landmarks in the city include the Calgary Tower and the Peace Bridge.
Edmonton
The national capital of Alberta, known for being family-friendly, is located in the city. The city has a variety of cultures and diversity and hosts several events throughout the year. It's also one of the most important places for employment opportunities in Alberta and Calgary.
Banff
Banff is a lovely town in the Canadian Rockies. The hamlet is surrounded by mountains, giving it a beautiful appearance. During the winter season, visitors come to Banff to relax and have fun at the ski resorts. However, when people visit Banff to hike and enjoy themselves in the summer, the town becomes lively. This is an ideal location for those who work in the hospitality or tourism industries to reside in.
Make A Planned Move
Plan your long-distance move precisely, so that there won't be any inconveniences.
Who You Should Notify Before The Move
Your primary care physician/family doctor
Your utility provider
Phone, cable and internet provider
Your loved ones
Banks, insurance companies and other financial agencies
Request the postal system in Canada of changing your address
Any clubs or organizations that you are being a member of
Your employer
Services  that you have been subscribed
Educational institutions that your children are studying etc.
After The Move, Make Sure To;
Contact Health Ministry to update your medical insurance details
Update your tax information to Canada Revenue Agency
Contact the Ministry of Transportation in Canada to update your driving license and other required details
Provide your new residential details to Canada Pension Plan for a better update of your CPP retirement pension
Update your voter registration details under The Office of the Chief Electoral Officer (Elections Canada)
Plan Your Move With Professionals
Of course, moving to a new place fills you with excitement and a lot of hope, but when it comes to planning, most people are facing issues without having a detailed plan. Packing and unpacking, loading and unloading, assembling and disassembling, transporting, all these tasks cannot be performed on your own, especially when it comes to a long-distance move.
Never feel stressed out in such a case. Just contact the most professional moving company to assist you. With years of experience in providing all types of moving services, they can make your move a happy ending for an affordable price.